Wednesday 2 March 2022
Early bird price     $459 ex GST
Regular price          $540 ex GST
Download the Internal Audits flyer or book this session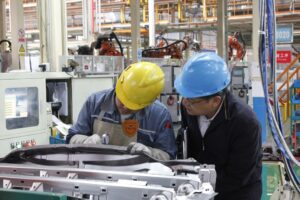 Internal Audits are an important part of management systems. Without auditing, you can't be sure that your systems are doing what they're meant to.
That's why developed our unique training model which means that participants spend less time listening and more time doing.
Why is our course different?
Because we use a process from your facility to ensure what you learn is of immediate and practical benefit.
Since we train you to carry out an internal audit using one of your organisation's processes as an example, you'll walk away with knowledge you can apply as soon as you're back in your workplace.
You'll learn internal audit techniques, communication strategies and handy tips for writing up audit notes.
When run as an in-house course, we'll train staff using your processes in your facility saving you time and money! In addition, managers will learn how to effectively schedule audits using a risk-based approach.
If you have any questions about this workshop email info@masmanagementsystems.com.au or phone Maree on 0411 540 709 for an obligation-free discussion.