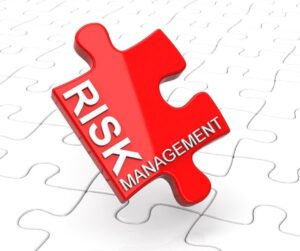 What kind of risks do you face in your laboratory? Do you understand risk management?
Risk isn't just about toxic chemicals leaking or things exploding. (Although in some labs, that's clearly a consideration!).
However, a comprehensive risk management system is essential to ensure quality of testing. It also protects the integrity of data, ensures data security, and reduces the possibility of financial loss due to unforeseen circumstances.
In this training course, you'll learn about risk management and its place in accreditation and certification management system standards.
We will guide you to create and implement a risk management strategy that supports your organisation's goals and ensures risk minimisation.
You'll become competent in confidently identifying, evaluating and managing risk. You'll learn how to apply a risk management process and strategy that aligns with your lab's strategy.
This will ensure that you increase productivity and manage your laboratory better and smarter. Plus you'll still continue to comply with accreditation and certification criteria.
Why is our risk management course different?
Because we use a process from your facility to ensure what you learn is of immediate and practical benefit.
Since we train you using one of your organisation's processes as an example, you'll walk away with knowledge you can apply as soon as you're back in your workplace.
When run as an in-house course, we'll train staff using your processes in your facility saving you time and money!
Why choose our training courses?
We limit our course numbers to ensure the best results for all participants.
We're able to deliver highly practical sessions because we regularly interact with labs in their facilities, giving us up-to-date experiences.
Our participants and their needs drive our training.
All of our courses include the option for participants to have their process, procedure or MU workings analysed and discussed as part of the course.
This means that participants walk away from the course with information that is of immediate use to them back in their workplace.
Our unique follow up process
Two weeks after the training, we catch up with each participant, just to be sure they're on track.
Participants value this opportunity to ask questions that may have come up since their training.
Whether we run training specifically for your lab or you're part of a public session, we can help you achieve your goals.
If you have any questions about this course, email info@masmanagementsystems.com.au or phone Maree on 0411 540 709 for an obligation-free discussion.
Need more info right now? Download the Risky business training course flyer