NATA Accreditation is sought by laboratories as formal recognition that an organisation is competent to carry out specific tasks.
And while we understand that lab owners and managers have plenty to do and think about, having an independent third party reviewing your systems is a positive thing for your business.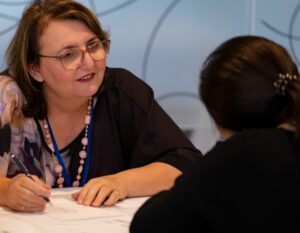 At MAS Management Systems, we assist you with attaining your NATA accreditation goals, regardless of your industry. This means that we can help with:
– management system development and maintenance
– internal auditing
– pre-assessment audits
– assistance with method validation, verification and measurement uncertainty
– training in understanding accreditation requirements.
More importantly, we can also help you to develop management systems which are integrated with your existing business systems.
You'll benefit from our extensive experience working within the accreditation industry. As a result of our excellent understanding of the NATA accreditation process and the requirements for accreditation, we can smooth your path to accreditation.
Of course, we've worked with businesses at all points in their accreditation journey. That includes labs that have just thought about accreditation right through to those going through re-accreditation visits. That's why we're able to help you, no matter where you are on the path.
Contact us for an obligation free, confidential discussion.
Meanwhile, we've put together some short articles to help you with parts of the NATA accreditation requirements.
(You can right click on the links and open them in a new tab if you want to stay on this page).
Have a look at them, use them and let us know what you think!
NATA accreditation articles
How to demonstrate staff competence
5 Top Tips – how to prepare for remote assessments
Downloadable guides
Navigating the NATA accreditation maze
NATA accreditation process in 5 steps