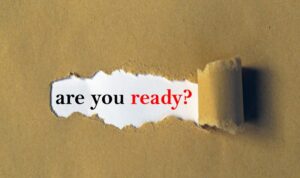 You've received the notification. Your assessment is coming up in two weeks and the team will be arriving at 8:30am on the day.
Deep cleansing breaths. With a bit of preparation, assessment day may not be a breeze, but you'll definitely feel in control.
Being prepared shows your assessment team that your organisation is professional and well organised. And obviously you have the home team advantage!
Start the way you want to continue – in control of your business.
Why do this in advance?
If your assessment is being carried out remotely, we've previously shared our five top tips for remote assessments and added more suggestions in this article.
However, if this is an onsite assessment, all the information requested by the auditors should be in the room you've prepared for the team.
If the assessment is charged by the hour, having information readily available will save you time and money. In addition, having to scrabble through documents or search through folders will make you feel flustered and stressed.
You can focus on the assessment and answer questions clearly and confidently.
What should you prepare?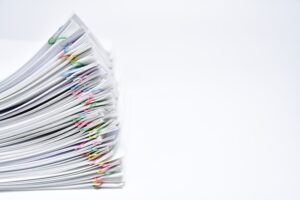 Your auditors will advise which specific area they'll be assessing on the day.
Remember, all the information you provide should be current – check that you have the latest versions of everything!
Here's a general list of what you should have available.
Quality manual – be sure to have copies available for each team member and one for yourself.
Procedures – when the Standard say you should have a procedure for something, the team will want to see this.
Scope of Accreditation – the assessment isn't the time to discuss extensions to your Scope. This is because the plan can't accommodate assessment of this work. You should have already flagged this to the accreditation or certification body before the assessment. However, if you haven't and there's time at the end, you could discuss this with your auditor.
Master document list – make sure that this has been reviewed before the assessment and any changes or updates are corrected.
Risks to impartiality – make sure you have a system in place. Show how you identify and record risks, as well as how you have responded to these risks.
Suppliers list – once again, be sure this is current. If you subcontract tests or calibrations, ensure the list includes these laboratories. If your suppliers list is electronic, add a hyperlink to their website or Scope of Accreditation. This will make it faster for the assessment team to check if they have the capacity to perform the subcontracted services.
Complaints and feedback – no matter how you're documenting these, make sure you're doing it in line with your quality manual or procedure.
Nonconformance reports – if you've had any nonconformities since your last assessment, have these reports available.
Show your corrective and/or preventive actions and root cause analysis.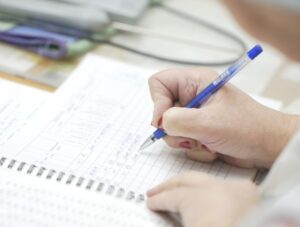 Internal audit reports – if you have an internal audits schedule, include a copy of that as well.
Management reviews – these demonstrate that management support the quality of your lab and its output.
Training records – the assessment team will want to be sure that your lab personnel are qualified and competent in the work they're carrying out. It may save time later if you have a list of staff members qualified to carry out certain tests and/or calibrations. Include any training goals and growth plans you have for your staff.
Environmental condition logs – these provide evidence that you monitor lab conditions that are critical to the performance of testing or calibrations. If these deviated from spec, show evidence of your correction and what action you took in relation to accredited tests or calibrations. For example, stop testing until the issue is fixed.
Test or calibration methods – assessors will want to review these to make sure they're adequate and current.
Measurement uncertainty (MU) – in cases where your estimate of MU must be reported, your assessment team will want to ensure you have reported this correctly. To do this they'll definitely want to see your uncertainty budgets. If you're not sure how to demonstrate this, we have a course that will help.
Calibration reports – assessors will ask to see reports for your equipment. Whether they're electronic or stored in a folder, you may like to have several cycles of reports for the equipment. If an assessor asks to see previous reports for a particular piece of equipment, the information will be at your fingertips.
Proficiency testing/ interlab trial results – this is a requirement of ISO/IEC 17025. Assessors will probably ask to see your testing schedule and results of the tests.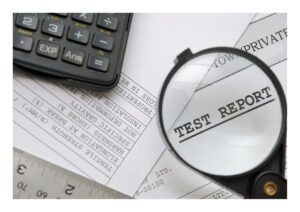 Examples of test and/or calibration reports – assessors will want to see what the report you're providing to your customers looks like. This isn't to see whether your reports are pretty. They're looking for compliance with the Standard, the accreditation body's use of endorsement policy and that you're not reporting non-accredited work without the appropriate disclaimers.
Final note
All of this may sound like a lot of work!
This preparation will make a world of difference not only to the success of your assessment but also in your mindset. We can't guarantee a perfect outcome, but you'll definitely feel more confident.
If it all sounds too hard… we can help!
Our range of training courses will support you and your staff to ensure that things like your measurement uncertainty, traceability, internal audit and root cause analysis skills are up to scratch.
We can carry out a gap analysis or audit of your system so that your assessment team will see the very best version of your system.
Plus, we can be there on assessment day to support your team and, if necessary, to advocate on your behalf.
Contact Maree on 0411 540 709 or email info@masmanagementsystems.com.au to arrange a confidential discussion.
Remember you don't have to do this alone!
Download the article Preparing for your assessment
People who read this article also enjoyed: