In today's competitive marketplace, it's more important than ever to provide training for your staff
Our practical, lab-specific courses will support your staff training and provide confidence in your results. Whether we run training specifically for your lab or you're part of a public session, we can help you achieve your goals.
Risky Business – Risk Management for Labs
What kind of risks do you face in your laboratory?
Risk isn't just about toxic chemicals leaking or things exploding – although in some labs, that's clearly a consideration! However, a comprehensive risk management system is essential to ensure quality of testing. It also protects the integrity of data, ensures data security, and reduces the possibility of financial loss due to unforeseen circumstances.
Lab managers and owners are required to have sound risk management processes in place because of changes to the underlying approach and content of management system standards. Generally, there is a greater focus on risk by regulators and other organisations with an interest in lab businesses. Added to this, new technology presents a key risk, that of implementing new technologies such as automation and new equipment into laboratory workspaces. With little material to help lab managers, owners and staff to manage and adopt the new requirements, there is a gap in the availability of information on how to approach this area in your lab.
In this workshop, you'll learn about risk management and its place in accreditation and certification management system standards.
You'll be guided in creating, and implementing a risk management strategy to support your organisation's goals and ensure risk minimisation. You'll become competent in confidently identifying, evaluating and managing risk, while applying a risk management process and ensuring that your risk management strategy is aligned with your lab's strategy. This will ensure you increase productivity and manage your laboratory better and smarter while continuing to comply with accreditation and certification criteria.
Upon completion of this course you will be able to:
Identify risks and apply established risk management processes in line with the responsibilities and obligations of your role
Review and improve organisational processes, procedures, and requirements for undertaking risk management
Remove the blame from the discussion around risk and risk management and deal with the human factors that contribute to risk
Use appropriate tools and techniques for consulting stakeholders in identification of risks
Coordinate risk management and support staff to manage risk and facilitate the development and implementation of risk recovery plans.
Book your spot for the workshop on 21 October or email info@masmanagementsystems.com.au if you have any questions about the workshop.
Measurement Uncertainty made simple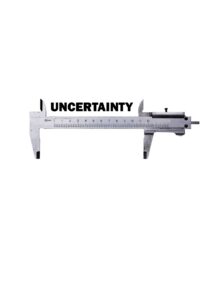 We run regular Measurement Uncertainty (MU) workshops using the Zoom platform. We ensure courses are highly interactive and constructive by keeping the group numbers small. Since participants work on examples from their own lab, they obtain immediate and practical benefits.
Participants learn how to evaluate the effects of various sources of MU to determine an appropriate calibration strategy. These principles can also be extended to different analytical techniques.
In addition, our trainer will follow up with participants after the course to discuss any issues they may have encountered in the lab. Participants find this useful opportunity to ask further questions to be highly valuable.
Email info@masmanagementsystems.com.au to find out when the next session is scheduled.
Without a Trace
Do you need a clear plan to achieve traceability in your laboratory and meet NATA's requirements for metrological traceability? Refresh your knowledge of traceability and develop appropriate strategies for ensuring the traceability of test results with this workshop.
Lab staff will learn to evaluate the traceability of calibrations and reference materials and respond to NATA's requirements.  For more information, email info@masmanagementsystems.com.au
Internal Audits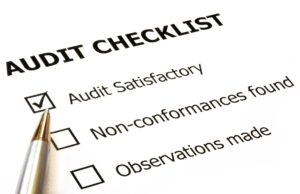 Internal Audits are an important part of management systems. So we developed our unique training model which means that participants spend less time listening and more time doing.
Your staff will learn internal audit techniques, communication strategies and handy tips for writing up audit notes.  In addition, managers will learn how to effectively schedule audits using a risk-based approach.
We'll train your staff to carry out an internal audit in your facility using your process, saving you time AND money!
Email info@masmanagementsystems.com.au or phone Maree on 0411 540 709 for an obligation-free discussion.
Measurement Uncertainty online
If you want to learn at your own pace, try our online Measurement Uncertainty course option. Click on the link below to read more about this course.
Measurement Uncertainty online course »