Wednesday 19 January
Early bird price     $433 ex GST
Regular price          $510 ex GST
Download the Measurement Uncertainty training course flyer or book this session
Friday 20 May 2022
Early bird price      $433 ex GST
Regular price          $510 ex GST
Download the MU in sampling training course flyer or book this session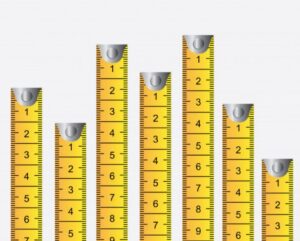 Our Measurement Uncertainty (MU) training courses are the most popular sessions we run.
We ensure the courses are highly interactive and constructive by keeping the group numbers small. Since participants work on examples from their own lab, they obtain immediate and practical benefits.
Participants learn how to evaluate the effects of various sources of MU to determine an appropriate calibration strategy. These principles can also be extended to different analytical techniques.
Our Measurement Uncertainty training course includes the following:
The process of MU calculation and how it relates to Quality and Traceability
How to determine the sources of uncertainty and quantify them
Dealing with bias in your measurement process
Calculating combined and expanded uncertainties
Reporting results to the client
Spreadsheet tools for uncertainty evaluation
Work through your own measurement uncertainty budgets in guided workshops
Putting your measurement uncertainty estimate to work in the lab
How to write up your MU report for NATA
Tips for presenting MU at a NATA assessment.
You're not alone!
A unique feature of our training is the follow up process. More specifically, our trainer follows up with each measurement uncertainty training participant to discuss any issues they may have encountered in the lab. Participants find this useful opportunity to ask further questions to be highly valuable.
Remember if you have any questions about this course you can email info@masmanagementsystems.com.au
Alternatively you can phone Maree on 0411 540 709 or Diane on 0402 012 781 for an obligation-free discussion.
Need more info right now? Download the Measurement Uncertainty flyer