Wednesday 23 March 2022
Early bird price      $290 ex GST
Regular price          $340 ex GST
Download the Without a trace training course flyer or book this session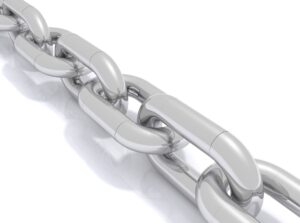 In metrology (the science of measurement), traceability is widely defined as the 'property of a measurement result whereby the result can be related to a reference through a documented unbroken chain of calibrations, each contributing to the measurement uncertainty'.
Labs use reference equipment or standards to calibrate samples or items. This helps them realise the traceability of their results.
Both reference equipment and standards are usually traceable to a national standard.
Do you need a clear plan to achieve traceability in your laboratory?
Are you struggling to meet NATA's requirements for metrological traceability?
Refresh your knowledge and develop appropriate strategies for ensuring your test results comply with requirements by attending this workshop.
Lab staff will learn to evaluate if calibrations and reference materials are traceable and respond to NATA's requirements.
We've also published some articles about this topic including Lets talk about metrological traceability 
If you'd like us to run an inhouse session, email info@masmanagementsystems.com.au to find out more.