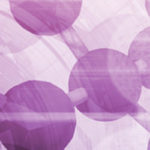 At MAS Management Systems, we provide transparent, practical, innovative and collaborative solutions to help our clients to solve their business systems and compliance problems. Our unique blend of skills, experience and ability to form teams of people to help solve your problem sets us apart from other consultants.
Problems we solve:
I don't know how to comply with accreditation and certification requirements
I don't feel confident working with accreditation and certification bodies and regulators to comply with business requirements
My staff aren't trained in how to do things like internal audits, understanding NATA's requirements, method validation, measurement uncertainty and metrological traceability
I don't know how to optimise my inefficient, costly and ineffective business systems and this leaves me feeling stressed.
Who we are
Maree Stuart, Principal Consultant
Maree is the founder and leader at MAS Management Systems. She has broad expertise, with qualifications in Science, Management, Law and Policy.  Maree is an analytical chemist "by trade" and a management systems leader by experience. She specialises in business systems and compliance, and metrology of chemical and biological process. Prior to starting in the world of consultancy, she worked at NATA, a pharmaceutical company and in a large private pathology laboratory. Outside of the business, Maree enjoys spending time with her family, being involved in her local community, and reading. She hopes to eventually get time to return to her music.
Abigail Nackash, Senior Consultant
Abigail is our Victorian office manager at MAS Management Systems. She has a Bachelor of Science (Honours), specialising in Chemistry and a wealth of knowledge and experience in quality assurance, business and safety systems and compliance. Prior to joining MAS Management Systems, Abigail worked at NATA and an accreditation body in the Middle East, and whilst at NATA she lead assessments in a wide range of industries, including of Inspection Bodies, Construction Materials Testing Laboratories, and  Diagnostic Imaging Facilities. Aside from her career in Quality, Abigail is a mother of two, manages a Student Rooming House and enjoys playing cello in her local community orchestra and quartet. She's quite a talented person!
Contact Maree on 0411 540 709 or send us your details using the form below for us to contact you. We'll get back to you within 24 hours of your query.