Wednesday 8 December
Early bird price     $230 ex GST
Regular price          $270 ex GST
Download the Risky business training course flyer or book this session
Wednesday 19 January
Early bird price     $433 ex GST
Regular price          $510 ex GST
Download the Risky business training course flyer or book this session
In today's competitive marketplace, it's more important than ever to provide training for your staff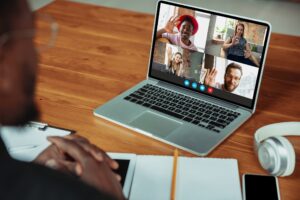 We've developed a series of practical, lab-specific courses to support your staff training requirements. Whether you're looking to get or maintain your NATA accreditation or to ensure your staff are kept up-to-date, we have a course that will suit your needs.
Our courses are run online using the Zoom platform.  This is to ensure the safety of our clients while still providing excellent outcomes.
For in-house courses in NSW, we're happy to discuss running face-to-face sessions that comply with COVID requirements once lockdown has been lifted.
Contact us for a confidential discussion about your training needs.
Why choose our training courses?
We limit our course numbers to ensure the best results for all participants.
We're able to deliver highly practical sessions because we regularly interact with labs in their facilities, giving us up-to-date experiences.
Our participants and their needs drive our training.
All of our courses include the option for participants to have their process, procedure or MU workings analysed and discussed as part of the course.
This means that participants walk away from the course with information that is of immediate use to them back in their workplace.
Our unique follow up process
Two weeks after the training, we catch up with each participant, just to be sure they're on track.
Participants value this opportunity to ask questions that may have come up since their training.
Whether we run training specifically for your lab or you're part of a public session, we can help you achieve your goals.
Measurement Uncertainty online course »