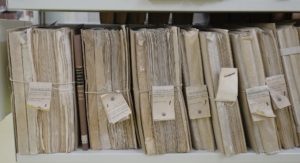 The progress with updating ISO 17025 has taken a big step forward with the release of a draft for comment.
NATA has made the draft document available for comment. The proposed revisions incorporate the requirements of ISO 9001:2015.
This means taking a risk management approach to management systems.
It also calls for a review and analysis of key internal considerations and external stakeholders' expectations. Related risks and opportunities should be examined to determine overall strategic directions.
The revised standard also promotes the adoption of a process approach. This applies when developing, implementing and improving the effectiveness of a quality management system. There's a change in emphasis in the new version and a focus on customer requirements and customer satisfaction.
What should you do to meet this change? First and foremost is to review the draft and send comments back to NATA by 3 February 2017.
Once the standard is formally published, consider your business risks and how you might manage these.
Think about your customers and other stakeholders' expectations to analyse the strategic direction of your lab.
And if you feel that it's all too much for you to handle alone, contact us at MAS Management Systems for some advice on how to meet the new challenge. We're experienced not just in lab accreditation, but also business planning and strategy development.