written by Maree Stuart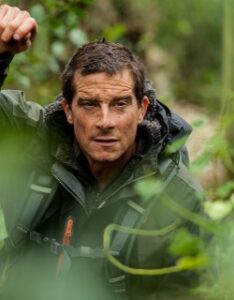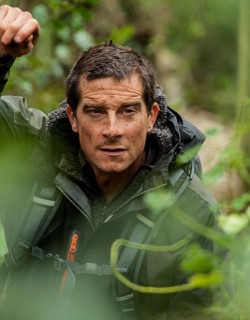 Welcome to Part 2 of our NATA Assessment Survival Guide.
In our last episode of Lab Man vs Wild NATA, we looked at how to prepare for NATA Assessments using your audit, non-conformances and corrective actions, and risk management systems, and thinking about how the audit will be conducted on the day. This week, we turn our sights to the technical aspects of the lab.
Staff training and competence
When we spoke with Lab Managers, this topic was high on the list of activities for good lab managers. So it makes sense for it to be a focus area before an assessment.
Show me the records!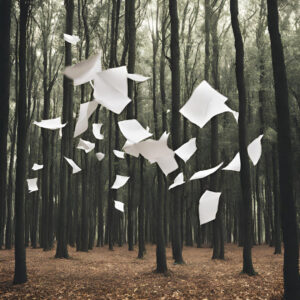 Of course, your staff training records are something you'll need to show during an assessment. These training records demonstrate where each staff member is up to in their learning and development and are evidence of an ongoing process.
You could scurry around on the day before the assessment trying to madly complete staff training records. (I've seen that done many times and it leaves you exhausted!) Or you could remain calm, delegate where you can, and own up to the fact that the system isn't working. Remember, just because you don't have the records, doesn't mean that your staff aren't competent. Make your system simple and easy to use.
This leads us to the action of creating a non-conformance. Don't try to close it out before the assessment the next day! Sure, it will probably lead to a condition for accreditation, but lack of records is not a huge issue when compared to the problem of lack of competent people in your organisation. The assessment team should be able to tell the difference.
If you have more time…..
In terms of what you can do if you have more than a week, accreditation standards call upon a lab to have criteria for competence and evaluate whether the individual meets those criteria. Remember, it's not just the "hard", technical skills that we need to consider in the competence package. The skills of critical thinking and following procedures form part of that package. So, think about what criteria for competence you've set out for your staff. Ask whether they are as explicit as they should be.
Consider Lauren's suggestion from our Lab Manager Conversations series. She sits down with her staff to work out a development plan. "This plan covers a 12-month period and it's done from a business perspective," she explains. "We talk about what the lab will need and things like role development. But we cover everything including technical, personal development, and leadership skills".
Empower staff and provide them with opportunities to explore their training needs in a collaborative process.
Successful training
While Lab Managers agree that training staff is an important part of an efficient lab, there are several factors to consider to ensure these efforts are successful.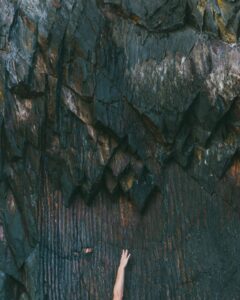 Sarah explains: "Choose your trainer wisely! Honestly, some people can do the job, but they just can't train. You don't just want people to follow the processes, you want them to understand the why and be able to troubleshoot as well".
She added that external training was valuable. "External training helps because they bring new ideas back to the lab and that helps with efficiency. It can also help break their 'this is the way we always do it so we can't change it' mentality," she added.
Lisa noted that training isn't a one-off activity. "You can't just show them once and say off you go. You need to be sure they're clear and comfortable. And follow up so they know you have their back."
Understand that not everyone can be a good trainer and that training is not simply a one-day investment.
Equipment and calibration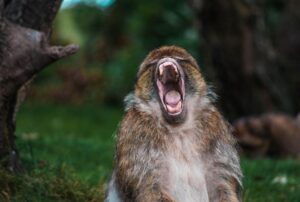 It's no good being out in the wild, seeing some wildlife to quell your hunger pains, and then discovering you have nothing to catch and prepare that wildlife for eating. Even if you're a vegan, you still must have the right tools to get sustenance. It's best to check you have these before venturing out.
Just like any preparation a survivalist might do before venturing out into the wild, the first thing to be sure of in a lab preparing for a NATA assessment is that you have all the equipment you need to perform the methods covered by accreditation. If you don't have all the equipment, develop your plan for acquiring these, and be sure that this is recorded so you can show the NATA assessment team that you have considered any critical specifications for the equipment.
Once you have it…
Of course, obtaining the equipment is one thing. Calibrating and maintaining it is quite another.
The best advice is to plan a system that works. You could look at our previous article How to make NATA happy about your calibrations for ideas.
Again, you can do a health check, as we covered in Part 1 of our NATA Assessment Survival Guide, asking simple questions like:
What equipment does the method require?
Do we have that equipment?
Is it critical to the performance of the test or calibration?
Does it need to be calibrated?
Where are the calibration records and what is the calibration traceable to?
You could use the NATA Lab Assessment Worksheet to help with this.
When it comes to the question of whether the equipment is calibrated before its use, the consequences can be bigger than initially imagined. One Lab Manager told us about the example of people using equipment that isn't appropriate for the work or the calibration is not current.
"Obviously this leads to downtime on test equipment. But it also means that if the equipment is incorrectly calibrated then the results are also incorrect," he said.
Think about the time it would take, and potential reputational effects, if the testing or calibration had to be re-done and the client informed that the results were incorrect. That's big and can lead to a major non-conformance with a requirement to withdraw previously issued reports. That's why this should be one of the key things to check well before an assessment.
If you have time on your hands, you can go all out and implement fancy technological solutions for keeping those records and calibrations in check, but you do have to ensure that they work in all circumstances. Especially if you are using the system during the assessment.
One Lab Manager told us "I've had situations where I've been out on site and realised that a calibration frequency hasn't been updated. This means that I can't enter data directly into a spreadsheet on-site. So, I have to make a manual record and then enter it when I'm back in the lab. As well as leading to errors, this is very frustrating because it defeats the whole point of having the technology to do this on-site in the first place!"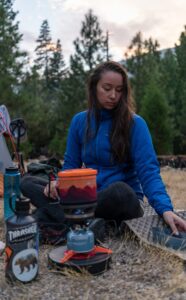 Another tip is to not only have a robust system to alert you to calibrations falling due, ensure you consider delays with calibration providers when factoring in the pre-calibration alert period. It's a good idea to be in touch with the calibration providers well before to determine their lead times.
Conduct a regular check or audit on your equipment management system and it's suitability in all situations.
Making sure you can skin the rabbit
Out in nature, it's no use having a blunt knife if you're planning to survive by eating the wildlife. You'll need to ensure that the blade is sharpened regularly.
Just like a knife, equipment needs to be maintained so it's functioning properly and correctly calibrated. Any perishable supplies or consumables also need to be correct and in date to ensure accurate results. Records of this will be reviewed during a NATA assessment.
Of course, things don't always go to plan and one Lab Manager told us about his experience.
"We had a rather significant piece of equipment break down. We knew it would take a while to fix it and we certainly didn't have a spare sitting around," explained Chris.
"We'd already considered what we could do if this happened, so we put our solution in place. We contacted our clients and advised that we could use a similar technique on another machine during the repair period. Although the results wouldn't meet the accreditation standard, they did meet the ISO testing standard. This meant that the results would be sufficient for them to make decisions. We offered to provide redefined results once the machine was repaired but it meant that our clients weren't at a standstill."
Chris also advised NATA of the breakdown and the solution that had been implemented. Now that the machine is up and running again, the next step is to make some decisions about whether that solution was a good one.
Maintenance of equipment is important, but also consider what your back-up plan will be when equipment fails.
Methods
Despite this being one of the most important parts of operating a lab, it's often something labs pay the least attention to when it comes to reviewing and updating. Even if you use standard methods, you do need to spend some effort on upkeep. Just like a garden left intended, it can quickly turn into a jungle. Try survival in that mess!
Here's what you can do if you have some time up your sleeve.
Allocate responsibility for method upkeep to someone and delegate this to staff to make it manageable for everyone.
Set up a schedule for review, eg over a 3-year period. Make the review meaningful and not just a tick-and-flick exercise.
Keep method validation and verification information handy. Have a system for storing this information so you can find it easily.
If time is short, at least check if any standard methods covered by accreditation are current. If they need an update, grab a copy of the latest version and investigate if there is an amendment overview on what has changed. This will allow the lab to evaluate whether the changes are significant. Make sure you record this review.
If the changes are significant, then plan what you need to do to deal with the changes. Write that plan down to show to the NATA assessment team.
Prioritise method review according to the importance and observed frequency of updates and delegate this task to people you know will do a good review.
Management review
We know that management review is sometimes a chore to be done because the standard requires it. But it doesn't have to be that way. There are a few things you can do to help you get through the NATA Assessment.
Timing is everything
Do you time your management review just before a NATA assessment? That makes sense because it's a good reminder that you need to complete the task.
But in dealing with all the other things that need to be done to prepare for an upcoming external audit, adding a big meeting to the to-do list can be unhelpful.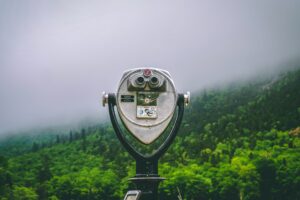 Management reviews don't have to be a one-off meeting covering everything. It can be done over several meetings with inputs from different levels within the lab. Assign responsibility for the review to a senior staff member (most likely the lab manager or quality manager). They can conduct a final review meeting after going through all the contributions.
It would also make sense to align the meeting with the organisation's financial year or budget period. Consider whether you can roll this into your business planning meeting. It's a great way to ensure you make well-informed decisions.
Who's involved?
Management review involves management. It's different from a routine staff meeting where you have management and non-managerial staff coming together.
Make sure you have all the right people in the room. That might not just be the Quality Manager and Lab Manager. If you have other departments like Human Resources and Finance, it's a good idea to also involve the managers of those departments in management review. It helps with making great decisions that work
What to cover
The Standards list some mandatory inputs for your management review. Don't make it hard on yourself, make this list of inputs the agenda items for discussion, especially if you have only a short time before the NATA assessment.
You can mix it up a little with the names you give to agenda items and the flow of these to reflect how you do business and your culture. Even if you do the quickie review just before a NATA assessment, it's worthwhile taking a look at this after the assessment, when you have some breathing space, to make management review more useful for you and your organisation.
We've listed the typical inputs and included some notes for you to consider.
Changes in relevant internal and external issues – internal issues could include new equipment, new policies, or personnel leaving and retiring. External issues include those beyond the control of the lab such as a pandemic, regulatory changes, changes to standards that are critical to your business, or perhaps a new competitor.
Fulfilment of objectives – have you met the objectives you aimed to meet?
Suitability of policies and procedures – is your QMS reflecting what your lab is actually doing? Are the structure and content of the QMS documents still fit for purpose? If you have external documents incorporated into your system, are they the current versions?
Status of actions from previous management reviews – check if those actions were assigned and accomplished. Is there anything outstanding?
Outcomes of recent internal audits – this is a good chance to review the process as well as the outcomes
Corrective actions – show what these were and whether the actions were implemented and monitored. Were any repeated? Were staff aware of the process and did anything fall through the cracks? What trends can you identify?
Assessments by external bodies – who did this and when is the next one? Is the next one scheduled? Were there any findings and if so, why weren't these picked up as a non-conformance during your internal audit process?
Changes in the volume or in the range of laboratory activities – have you detected any trends? Do you need more financial, equipment or human resources? Is there a need for more training or perhaps cross-training of staff?
Customer and personnel feedback – what are your staff telling you? How do you get feedback from them and what is that process? If you're collecting feedback from customers, is this effective? Sending out 100 surveys but only getting one response means you need to try something else.
Complaints – are your complaints going to the right person? Are you addressing them according to the requirements of the standard? Are there any trends?
Effectiveness of any implemented improvements – have you monitored these and if so, where did you document that information?
Adequacy of resources
Results of risk identification – the standard mentions taking actions to address risks and opportunities. What risks did you identify? Were they taken, mitigated, or avoided?
Outcomes of the assurance of the validity of results – did you take part in any proficiency or interlaboratory testing and if so, what were the results? Outcomes could also include QC check results, control charts, or any statistical analysis you've done
Other relevant factors, such as monitoring activities and training.
It's also important to record any decisions and actions made in the management review. The records don't need to be Hansard, some simple dot points capturing what was decided, who is to complete any actions, and by when will suffice.
In the final part of this series, we'll look at how to deal with the assessment and the inevitable follow-up. Hint: it does not involve violence towards the assessment team, as someone recently suggested.
Preparation is the key to all of this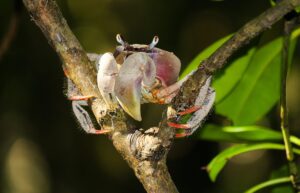 You might be feeling a little overwhelmed from reading all this advice. It all sounds like a lot of work!
This preparation will make a world of difference not only to the success of your assessment but also to your mindset. A perfect outcome isn't guaranteed, but you'll feel more confident if you're well-prepared.
And if it all sounds too hard… we're here to help!
Our range of training courses will support you and your staff to ensure that things like your understanding of the requirements, measurement uncertainty, traceability, internal audit, and root cause analysis skills are up to scratch.
We can carry out a health check or audit of your system so that your assessment team will see the very best version of your system. It's never too late to do one – even if the assessment is next week.
We can be there on assessment day to support your team and, if necessary, to advocate on your behalf.
Contact Maree on 0411 540 709, email info@masmanagementsystems.com.au to arrange a confidential discussion.
Remember you don't have to do this alone!
If you enjoyed this post, you might like the following: