written by Maree Stuart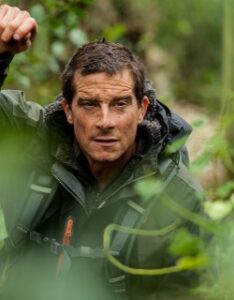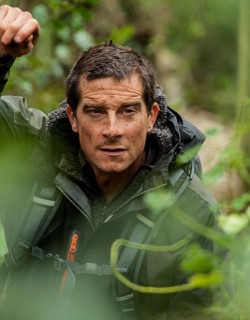 Welcome to our third and final part of our NATA Assessment Survival Guide.
Last week in Lab Man vs Wild NATA, we looked at how reviewing and maintaining your staff competence and HR systems, equipment systems and methods go a long way in preparing for NATA Assessments. We also looked at how management review is a great opportunity for the "once over" before the big assessment day.
This week, we get down to how to get through the assessment itself and the follow-up.
Undergoing any audit can be a challenging but essential process.  The added stress of an external team makes the exercise especially challenging.
There are some things you can do on the day to make things run smoothly.
Know Your Standards and Requirements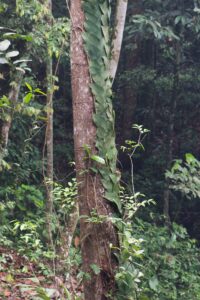 Before anything else, thoroughly understand the specific standards and requirements relevant to your lab's operations. This starts with familiarity with the standards and requirements against which your lab is accredited.
Nobody expects you to know the accreditation standard by heart! Start by at least flicking through the standard so you know the topics it covers. NATA also has established detailed criteria for quality management, technical competency, and operational procedures. Familiarise yourself with these documents and their updates.
On the day, keep a copy handy. That way you and your staff can dip into the documents to confirm for yourselves that the criteria being applied are real and are not like creeping vines taking over your system.
Create an Audit Team
Form an internal audit team responsible for preparing, coordinating, and responding to the accreditation audit. If you want to, you could give yourselves a special team call sign, like Whiskey Tango Foxtrot, to grab other team members' attention in the rockier parts of the assessment.
Assign specific roles and responsibilities within your team to ensure a smooth process. This may include an audit coordinator, document custodian, subject matter experts, and a management representative.
Document Everything
Accurate record-keeping is vital. Maintain comprehensive documentation of your laboratory's procedures, processes, and protocols. This includes Quality and Methods Manuals, standard operating procedures (SOPs), equipment records, training records, calibration certificates, and test results. We delved into these specifically in Parts 1 and 2 of our Guide.
Keep these records organised, accessible, and up to date. You could even prepare a cheat sheet if you have time, to use during the audit for when you have a momentary memory lapse.
When it comes to documentation during the audit, it's a good idea to make notes of the matters discussed, any comments and ideas for improvement (especially from the technical assessor), and if something will likely become a condition for accreditation. Try to capture the context and details like report number, staff member or equipment involved, and dates or timeframes that these matters relate to. All of these kinds of details will not necessarily end up in the assessment report. It's a good idea to have these crumbs of information for the post-assessment activities.
Employee Training and Competency in being in an assessment
Ensure that your staff is adequately trained and competent, not only in their respective roles but in how to deal with questions from assessors.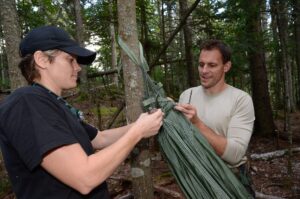 Our Founder, Maree Stuart, often explains her first-ever exposure to a NATA assessment involved very little direction from supervisors prior to the assessment day. Left to their own devices, Maree and her equally young and new laboratory colleague, fortunately, decided that the best thing to say when asked a question about something they knew nothing about was to say they didn't know.
Don't let your staff be in the same place of wondering what to say.
It's also important to ensure that staff understand the importance of the audit and the need for adherence to standards. Regular training sessions can help employees stay current and improve their skills. Which brings us to…..
Pre-audit Mock Audits
Simulate the NATA assessment by conducting pre-audit mock audits. Use experienced auditors, either from within your organisation or external consultants, to evaluate your compliance with accreditation requirements. Their feedback can help you fine-tune your processes and identify areas for improvement.
Open Communication with Assessors
During the audit, establish open and transparent communication with the assessors. Welcome their questions, provide concise answers, and be honest about your laboratory's operations. If an assessor identifies an issue, be prepared to discuss corrective actions and timelines for resolution.
If you disagree with the assessment finding, speak up assertively and explain the reasons for your disagreement. Be a little more like a courageous tiger than a submissive turtle. It may be that the assessor has missed seeing something or misinterpreted your procedures or the requirements for accreditation.
If there is clearly an issue that you can't resolve between your lab and the assessment team, clearly ask for the matter to be reviewed by others in the NATA organisation, including the Accreditation Advisory Committee if it is a very technical matter.
Avoid Paper Warfare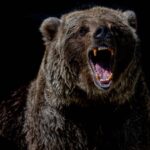 Probably one of the most soul-destroying parts of a NATA assessment is dealing with the aftermath. The to-ing and fro-ing of the submissions, with ever-diminishing deadlines for a response and increasing demands for evidence is enough to send anyone towards being an angry bear.
Start by looking at the condition for accreditation. What does it actually say? Can you clearly relate the condition to the referenced clause in the standard or NATA requirements? If you can't, then ask the NATA Lead Assessor how the condition is linked to the requirement.
If the condition can be linked to the requirements, then look again at what it actually says. At this point, it could appear to be some legalistic waffle that is impenetrable. Ensure that you consult any notes you and your team have from the assessment day. It might be the clue you are missing to solve the problem of impenetrable language. Sometimes, that's where you need an interpreter! (We can help as we're expert NATA whisperers!)
Then, deal with the problem that was raised as you would normally deal with a problem, just using NATA's paperwork to record what you have done.
And just because an assessor has said to do something a particular way doesn't make it the only way for something to be done, unless it is a very technical process and just a part of good lab practice for your line of work. You might have a different way of addressing the problem that is equally valid. Sometimes, though, you need some evidence to show the validity of your solution.
Also, remember that the NATA Lead Assessor is a human with a phone and you can call them to discuss any questions you have about what is being asked for and issues with meeting the stated deadlines. If it's a very technical matter and speaking with the Technical Assessor would help to clarify the issue, ask the Lead Assessor to arrange a meeting with the Technical Assessor. But don't try to contact the Technical Assessor directly- that is forbidden in the NATA Procedures for Accreditation.
Conditions and Observations
If non-conformities, known as conditions for accreditation, are identified during the audit, ensure a timely response with effective corrective actions.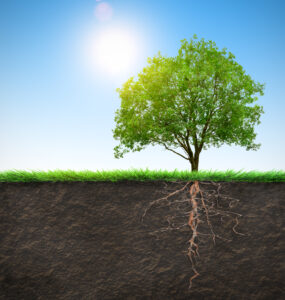 You will need to conduct a "cause analysis". Our recent article on root cause analysis might help you with this. Don't just restate the condition, understand what really went on for this to be a problem. Understand that it might not be something you have done, but it could be because of something the NATA assessment team misunderstood.
Clearly articulate your identified root cause. Showing your workings is important here, rather than just revealing the final answer.
Document the steps taken to rectify issues, including the root cause, and show assessors that you are committed to improvement.
When it comes to the 'helpful' observations and the end of the NATA assessment report, you are not required to do anything about these. By all means consider these suggestions and decide for yourself whether they will work in your organisation. You also do not need to provide NATA with a response on these issues.
Post-assessment Review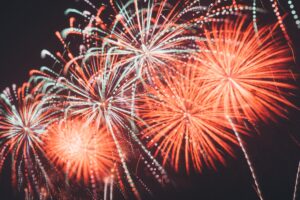 After the assessment, conduct a thorough review of the process. Analyse what went well and what could be improved. Use this insight to strengthen your quality management system for future audits.
Remember to also celebrate the fact you've survived another NATA Assessment!
Surviving a NATA Assessment is about proactive preparation, a commitment to compliance, and a culture of continuous improvement. By adhering to standards, maintaining comprehensive records, and actively addressing non-conformities, your laboratory can not only survive but thrive through the accreditation process, ensuring the highest levels of quality and trust in your operations.
And if it all sounds too hard… we're here to help!
Our range of training courses will support you and your staff to ensure that things like your understanding of the requirements, measurement uncertainty, traceability, internal audit and root cause analysis skills are up to scratch.
We can carry out a health check or pre-audit Mock Audit of your system so that your assessment team will see the very best version of your lab. It's never too late to do one- even if the assessment is next week.
We can be there on assessment day to support your team and, if necessary, to advocate on your behalf. Plus we can be your personal NATA whisperer to help you through the turbulent post-assessment process.
Contact Maree on 0411 540 709, email info@masmanagementsystems.com.au to arrange a confidential discussion.
Remember you don't have to do this alone!
People who read this article also enjoyed