written by Maree Stuart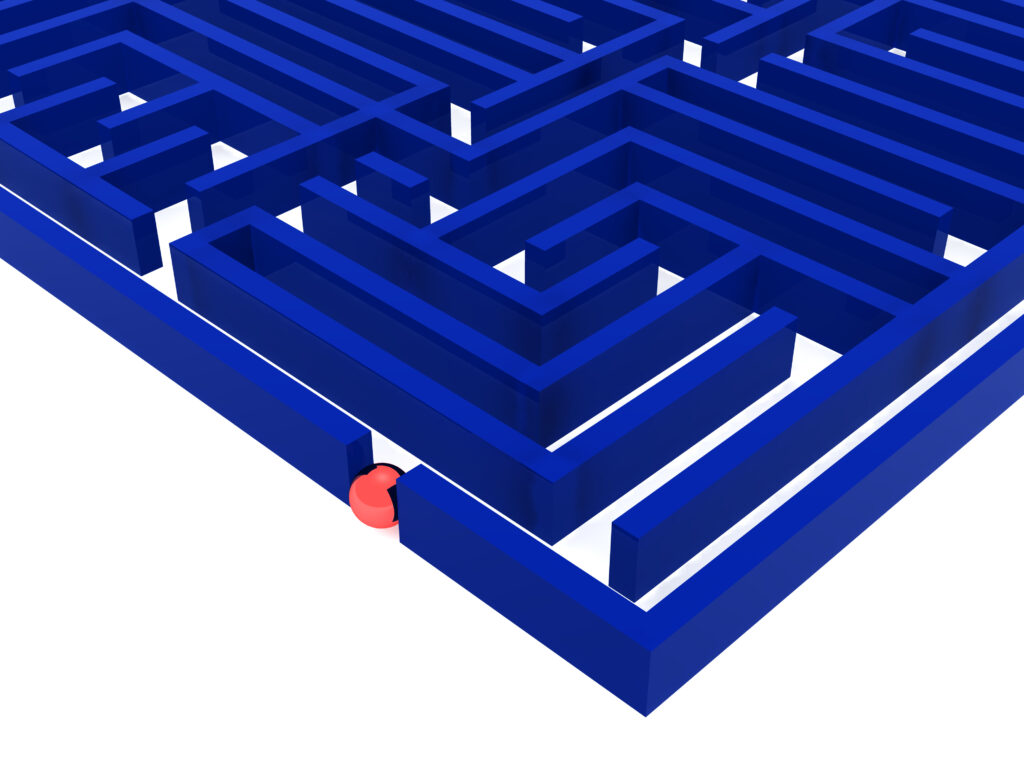 Last week, I attended the Future Labs Conference in Sydney. It was a fantastic opportunity to learn about developments in AI, machine learning, digitization, facility design, and systems. But there was a troublesome undercurrent in the discussions- dissatisfaction with NATA accreditation.
Despite the enthusiasm to adopt new technologies in the lab, one of the prevailing comments was the barriers to getting acceptance of these technologies by especially NATA Lead Assessors. Rather than contribute to the general wringing of hands, this week, I'd like to help people navigate the quagmire that is accreditation.
Let's start at the beginning of a facility's interactions with NATA. If you're past this stage, you can skip ahead. But there might be something in these early stages to learn for the "older hands" amongst us.
The decision to pursue accreditation
You've taken a deep breath and said to yourself: "Righto, let's do this accreditation thing". Of course, it's usually not something that is a bolt out of the blue; there is often a slow build.
It's at this point that you should think a little strategically. Are you going all in with everything you do in the lab, or will it be a small part of the lab's work or something in between? Either approach is fine. Consider some of the pros and cons of each approach.
If you try to do everything in the lab, there can be a delay in getting everything through the accreditation process. Even when you have fixed most issues raised by NATA, the areas which are taking longer to address will hold up the accreditation application.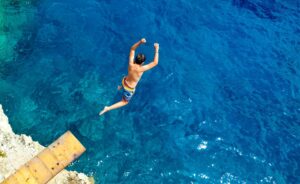 If you try for a small part of the lab's work, you might miss the mark in terms of meeting customer requirements for accreditation.
Either way, it's the equivalent of FINA's Degree of Difficulty Table Springboard for diving. Choose wisely to optimize your final score!
Gap analysis
This is where you can start to measure up your lab's systems, processes, and records against the requirements. Just because your lab is already accredited doesn't mean you should skip this step. If you're looking at seeking accreditation for some new tests, it's important that you check that all the required equipment, people, processes, and documents are available and functioning.
If there are some gaps, then set a plan in place to deal with them.
Approaching NATA
This is the point where you may feel a little overwhelmed by the paperwork. After all, we're scientists and engineers, not clerks!
One common problem is filling in the pages that tell NATA what tests, calibrations, or inspection activities are being sought for accreditation. If you know that there is a lab out there that is doing something like what your lab is seeking accreditation for, then peek at their scope of accreditation as a starting point. That could be the clue you need to get you started.
If the area you cover is unique or very new, then that can be a bigger problem. Lab people at the Future Labs conference expressed that they were at a loss trying to get NATA Lead Assessors to understand the work they were doing. Perhaps this is where it all starts. You might need external help…….
Once you've completed your document package of assessment information documents, procedures, manuals, and records, submit it to NATA. But don't just submit it via the portal. Make sure you have a conversation with an actual NATA person! Let them know and have a conversation with them about this.
If you happen to be dealing with another accreditation body, you might find their paperwork slightly easier to navigate. Our friends from New Zealand who attended the Future Labs conference suggested IANZ was easier to deal with and more helpful than NATA sounded to be.
NATA Advisory Visit
The Advisory Visit suggests this is the place you'll receive advice. But don't judge that book by its cover!
The purpose of the advisory visit is really to confirm that you have a functioning lab and are up to the task of successfully undergoing an assessment. The Lead Assessor has (hopefully) read through your document package and will ask to see things like equipment calibration and verification records, staff records, and test or calibration records to ensure that you have this in hand. They will also delve a little into your quality management system records and should at least walk through your lab.
What they won't do is give you any advice on how to set up your lab, how to calibrate your equipment, or how to train your staff. They are not allowed to do this according to the ISO standard that accreditation bodies follow. But some of the kinder people might give you some hints.
Once the visit is done, you'll receive a report on the outcome so you have some idea of what else you need to do before any assessment is organized. You will need to respond to this correspondence before you can formally apply for accreditation.
The initial assessment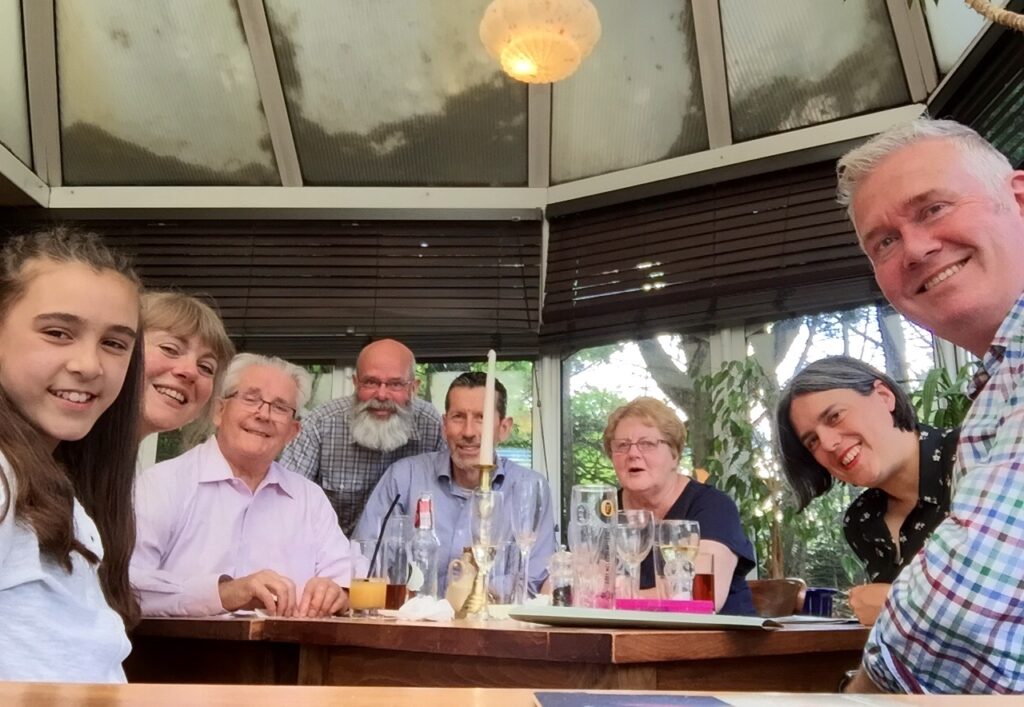 Just like when you have relatives over for Christmas lunch, preparing for an initial assessment can be a little fraught with many uncertain areas. What will we do if old Uncle Albert starts talking about the things we don't want him to? What about if the best china isn't out and clean?
The key to this is practice. Do a dry run where someone takes on the role of the assessor. If you need it as a confidence booster for the actual assessment, enlist the help of someone outside of your organisation.
On the day, remember that just like the relatives at Christmas lunch, the assessment team are guests in your house. By all means, treat them respectfully and courteously, but don't let them rifle through the equivalent of your back cupboard or third drawer of your kitchen without first seeking your permission. And try not to air your dirty laundry.
At the end of the visit, just like any Christmas "do", there will be gifts for you to play with after the guests leave. In this case, it's an assessment report. Like so many gifts, it also does not come with full instructions that are intelligible. In fact, it appears to be in an entirely different language.
If you don't understand something, ask. And if the response is also something unintelligible, you could try again, or more likely, you might have to engage an interpreter. That's where someone like us comes in.
Some of the issues that are raised could be disagreeable. Check if the issue is relatable to the accreditation requirement. Sometimes it's a wild interpretation, just like the interpretive dance of Nutbush City Limits by Aunty Nola after a few Christmas wines.
Another common issue is that the assessors have misunderstood what the lab is doing or didn't get an opportunity to see all the records. That's OK, there's a lot to cover in an assessment. Simply show the records or give an explanation.
Address the conditions for accreditation
Learning to speak the language of the accreditation body is critical to getting this step done. This is where you really need to focus on what was asked in the assessment report. (See the step above if you don't even understand what was asked!)
The object of this stage is to answer the question, with evidence and an explanation as to why this is an issue. The answer to the question goes into the box "Action Taken". The answer to the question of why goes into the box "Cause Analysis". Don't confuse the two or else your submission is likely to come back with a big red line with the message to try again. (I know, it's really just a form-filling problem but you know, some people are totally invested in whether you've filled in the form correctly.)
Once you've prepared your response and have submitted it to NATA, it should be plain sailing from there. Well, no, often not. First, you wait, and you wait, and you wait.
NATA does have a Charter of Service that sets out the timeframes for providing you with a response. It's 4 weeks, not 4 months. If 5 weeks have gone by and you've not heard anything back, contact your NATA Lead Assessor and find out why you've not heard anything. If they are not there, ask to speak to their Accreditation Coordinator.
When you do receive a response, often there are additional requests for information or documents. Beware of creeping conditions! This is where the question you've been asked in the feedback is along the lines of "just a little bit more". Like the greedy child at the Christmas dinner, the Lead Assessor needs to understand that feeding them more will only make them bloated, slow to move, and perhaps feel ill. Help them by stopping them in their tracks.
If the endless requests keep coming and you feel like nothing you do is right, then call a meeting with the Lead Assessor and their Accreditation Manager and possibly the Sector Manager. Be persistent and courageous.
A happy ending

Finally, you've made your way through the accreditation maze and have received the tick of approval. Congratulations! Now is the time to celebrate. And to start to prepare for the next accreditation visit.
It really wasn't that difficult after all!
*Apologies to any Uncle Alberts, Aunty Nolas, or greedy children!
If you are stuck somewhere along the journey either to get accreditation or your interactions with your accreditation body, then help is at hand. We are those people who can help lift you out of the mess and give you a clear pathway forward.
Remember, you don't have to do this alone!
People who liked this article also liked: