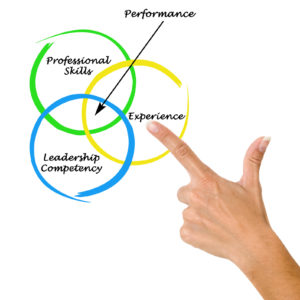 As I sit here watching the British Conservatives announce their next leader, I got to thinking. How do you know you are choosing the right person for the job? It's a very important task and one that requires a lot of consideration. Choosing the right consultant to help you realise your objectives and dreams for your business is no different.
It may surprise you that consultants, the people you often turn to for help, will also often make use of consultants to help them with parts of their business.  The consulting world is overflowing with people who claim to know how to fix your business and lead you to the utopia you seek. It disappoints me that the consulting sector is tainted by people who offer the world and deliver nothing or a poor service that does not live up to the hirer's expectations.
So here's my top 7 tips I've learned from listening, reading and experience to help you choose the right consultant for your business.
1. Be clear on why you need a consultant
Do you need the consultant to advise, implement a new system or for ongoing support? Perhaps it's all three. It's important for you to be clear what role the consultant will play in your organisation.
If it's an ongoing role, having a good rapport with the consultant is critical as they effectively become a part of your team. If it's a one-off, brief interaction this may not be so important.
2. Experience counts!
Industry experience is important. What does the consultant know and understand of your industry? Have they worked in or with your industry in the past and what is their technical experience in their stated area of expertise? What has the consultant achieved and what consulting experience do they have?
Be sure to check their background. Do you really want to be the first client for someone who was just made redundant (or worse still, sacked) and who decided to become a consultant?
3. Consultant competence 
Just as you must establish and maintain the competence of your staff, you should do the same for a consultant.
Do you know what the candidate consultant done to maintain their technical knowledge and competence in their field of expertise? Does the consultant have any formal qualifications in their field and do they actively engage in professional development?
It's OK to ask and a good consultant will be open with you on how they keep up to date.
4. Check references and case studies
A great way to determine the experience and competence of a consultant is to ask them for references and case studies of work they have done. A good consultant will be happy to provide you with references and testimonials from previous engagements which you can check out for yourself.
It pays to do some homework, just as you would do if you were hiring a new employee.
5. Ethical considerations
It won't come as any surprise that for many engagements, you'll need your consultant to act with integrity and in confidence. If the candidate consultant has a CV where they have spent relatively short periods in jobs, be aware that this could be a sign of a lack of loyalty and integrity.
What did they do with the information that they had access to in their previous jobs? Do you see evidence that they may have taken confidential information and used it to help them in new jobs? Would you like your information to be used as the basis of your competitor's systems or business?
6. The specifics of the engagement
Make sure you are clear on the specifics of what they will include and not include in their price. This includes things like who owns the intellectual property developed as a result of the engagement.
How will you be charged? What is the consultant's availability and does it meet your needs?
7. Ask about guarantees
Sometimes things go wrong and this can be risky, especially if you are handing over reasonable sums of money to someone you barely know. www.nata.com.au
Make sure you ask if there is a guarantee of the service offered. If you aren't happy with their work, what will they do? What will you do? Good, professional services mitigate these risks for you through holding things like Professional Indemnity Insurance and Public Liability Insurance.
The legal business structure under which the consultant operates will also tell you about their level of care towards their professional advice. For example, an incorporated company provides you with greater assurance of the consultant's work than you have when dealing with a sole trader or partnership structure.  This is because of the legal requirements for reporting attached to an incorporated company.
Take the time to ask these important questions to provide you with protection.
In my professional world, there is an ISO Standard, ISO 10019, to help clients choose a quality management consultant. (Would you expect anything less from an industry which relies on standards as its basis?) ISO 10019 does not cover everything in my pearls of wisdom above, but it does raise specific issues you should consider.
Oh, and in case you didn't hear it, Boris is the new UK PM. He says no one person has a monopoly over wisdom and neither does a consultant! Caveat Emptor to the people of the UK!
Need some advice? Contact us for an obligation free discussion.
People who read this also enjoyed: